OUR TEAM
The NGH team has over 30 years of Real Estate, Private Equity, Government Relations and Venture Capital experience. We leverage our collective experience to yield great returns, and mitigate risk .
Co-Founder
Nascent Group Holdings
Trey Addison is Co-founder and Managing Partner of Nascent Group Holdings, a multifaceted Private Equity company based in Columbus, OH. In Trey's role, he manages acquisition strategy, portfolio investment alignment, and investment operations. Trey has led Nascent Group Holdings investment in multiple real estate and small-cap companies in Ohio.
Trey has worked in business, government, and government affairs his entire career. As AARP Ohio's lead lobbyist, he managed lobbying and regulatory matters with a focus on public utilities, healthcare, and banking. During his tenure at AARP, Trey helped save more than $1 billion for consumers through regulatory and legislative electric utility lobbying, while also passing sweeping healthcare legislation. Trey also served as the first Director of Public Policy for the Alzheimer's Association, where is built and managed a robust lobbying and public affairs operation in Ohio.
Before joining AARP and the Alzheimer's Association, Mr. Addison worked for U.S. Senator Sherrod Brown, where he led Statewide Political and Policy Outreach focusing on core constituency groups throughout the state.
Mr. Addison received his Executive MBA from The Ohio State University Fisher School of Business, an Executive in Energy Certificate from The Ohio State University's Fisher School of Business, and a Bachelor of Arts from the University of Toledo. Mr. Addison serves as an Advisory Board Member to Vonno, Inc., Relief Telemed Inc., and Drop the Laces, Inc. Trey also serves on the United States of America Selective Service Board.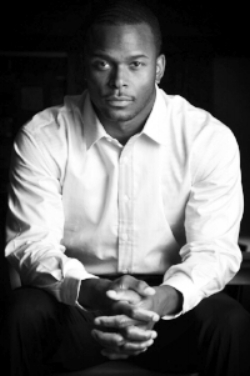 Managing Partner
Nascent Group Holdings
Will Allen is a Managing Partner and co-founder at Nascent Group Holdings, LLC. In his role as Managing Partner, Allen co- manages the day-to-day operations and investment and acquisition strategy for NGH. Allen attended The Ohio State University where he received his bachelor's degree in Strategic Communications; he also received a certificate of completion in continuing education courses through the NFL Business Management and Entrepreneurial Programs at Harvard Business School and Kellogg School of Business. Allen has also completed internships with utility company National Grid and also with Congressman Bobby Rush on the Energy and Power subcommittee.
Prior to founding Nascent Group Holdings, Allen was drafted by the Tampa Bay Buccaneers in 2004 and most recently played for the Pittsburgh Steelers. In 2015 Allen finished his NFL career after 12 successful seasons. In his collegiate years Allen was a member of The Ohio State 2002 National Championship team that beat the University of Miami. Allen's senior year he was named a consensus All- American.
Allen is involved in the community and in business. Currently, he serves on the advisory committee for Be A Middle School Mentor that serves middle school students in Allegheny County through the United Way of South Western PA. He also serves as a board member for the Shyne Awards Foundation. In addition to serving those community programs Allen established the Will Allen Foundation. The foundation provides tools and resources to Educate + Influence + Empower people in his surrounding community. His business endeavors include investing in real estate and technology companies.
Partner
NGH Real Estate
Rod Wilt is a founding partner of Oakmont Investment Properties, LLC, and a Partner (Finance) at NGH Real Estate, LLC. He recently incorporated RJW Farm Properties, LLC for the purpose of renovating a 119-acre farm in Mercer County, PA into a commercial livestock operation. Over the past 10 years, he has been a partner and directly involved in the acquisition and financing of 17 multi-family properties totaling nearly 3,100 units. The combined asset value of this portfolio at acquisition exceeded $220,000,000.
Rod formerly served in the Pennsylvania House of Representatives from 1996-2006. During his multi- faceted career, he has also held positions in commercial real estate finance with Dollar Bank and First National Bank, real estate acquisitions with The Hudson Group and DBC Real Estate, and product management with Winner International.
Rod has previously served on numerous charitable boards including the United Way of Northern Mercer County, The Keystone Blind Association, Greenville Little League, North Allegheny Baseball Boosters and the UPMC Horizon Community Board of Directors. He is currently serving his 5th term on the Thiel College Board of Trustees where he is a Committee Chair and member of the Executive Committee. A two-time NCAA Division III All-American in wrestling and a former NCAA wrestling official, he continues to be involved in the sport and he has endowed the Thiel College Head Coach for Wrestling position. He has been inducted into both the Thiel College and Mercer County (PA) Athletic Hall of Fame.
Rod has a Bachelor's degree from Thiel College, completing majors in Business Administration and English. He and his wife, Jill, have been married for 32 years and have one adult son, Tanner.
Partner
NGH Real Estate
Jason Williams, the President of Charter Properties, a privately held real estate investment company in Central Ohio. He is responsible for all operations of a real estate portfolio consisting of over 1,000 apartment and commercial units. The firm has grown by acquiring distressed assets and improving the tenancy and/or the physical asset to increase value. Mr. Williams started with the firm in 2002 as a project manager and became president in 2007. Jason has managed the day to day of several of these repositioning opportunities. Mr. Williams has a comprehensive understanding of the business and understands how to create and preserve value. His responsibilities include managing a staff of 25 asset managers and maintenance technicians, customer service and retention, conflict resolution, finance, and wealth creation/preservation.
Mr. Williams most notable property turn around was an acquisition in 2011 of a 124-unit apartment community for $29,000 per door, reposition, hold, and then selling in 2015 for $52,000 per door. The asset required very little capital improvement as it was newer with few structural flaws. Instead the asset suffered from negative perception in the community due to a history of tenant problems. Through the implementation of firm community policies and a higher standard for approval criteria the community was turned around for the better, which translated into better tenancy, higher rents, fewer turns, and fewer expenses. All of which are a receipt for success.
Mr. Williams is a graduate of Boston University where he studied Business Administration. He is also a Certified Apartment Portfolio Supervisor by the National Apartment Association and he is a licensed real estate agent in the State of Ohio. Jason volunteers with several national and local organizations that focus on helping families in need, such as the Salvation Army and the Charity Newsies. When not working he enjoys spending time with his wife of 15 years and children, being in the outdoors, or coaching lacrosse.
Adviser
NGH Real Estate
Mark Winer is a seasoned financial executive with experience in financial and risk management. He is currently a Senior Advisor the Oakleaf Group and a Senior Consultant to Capital Markets Risk Advisors. Previously, Mr. Winer served as a Senior Advisor at Fannie Mae, where he oversaw analytics and advised on key policy issues including loan modification programs, housing reform proposals, enhancements to mortgage credit analytics, stress testing, capital standards, and capital market developments in mortgage credit exposure. He also acted as Deputy Chief Risk Officer and Head of Balance Sheet Management. Prior to joining Fannie Mae, Mr. Winer worked at PNC Financial Services Group for 10 years where he served as a Corporate-level Senior Vice President in a variety of roles including Head of Balance Sheet Management and Head of Comprehensive Risk Management. Prior to PNC Financial Services, Mr. Winer worked for 10 years at the Comptroller of the Currency where he served as their first head of Risk Analytics. In that role Mr. Winer oversaw the OCC's review of national banks' risk analytics and participated in the ongoing development of US and international bank capital standards.
Mr. Winer holds a Doctor of Philosophy degree in Political Economy and a Bachelor of Arts degree in Mathematics, both from Carnegie Mellon University.
Adviser
Nascent Group Holdings
Ian Magazine has been a founder, investor and finance and operating executive for a host of enterprises in the wireless communications industry and a highly successful serial entrepreneur who has worked with breakthrough innovations in a range of technologies from wireless power transmission, to biotechnology and 360° Videography. Mr. Magazine is best known for his work at Nextel, where he was an initial member of Nextel's management team holding various leadership roles from the earliest days of the company through a strategic investment by Craig McCaw. Sprint acquired Nextel for a $35 billion in 2005. During his tenure Mr. Magazine was instrumental in leading the company through an intensive growth phase where he was responsible for the consolidation, integration and operations management of more than 180 of the company's domestic and international mergers and acquisitions and led the acquisition of 30 businesses.
Mr. Magazine has extensive experience in understanding the critical issues and opportunities that can affect building and growing a 'game changer' business. Most recently Mr. Magazine served as the Chief Financial Officer of PNA Innovations, a Carnegie Mellon University biotechnology and genomics startup where he led the company through launch and successful seed and series A financing rounds and helped negotiate the sale of the company to a tier one venture capital portfolio company. Mr. Magazine served as Vice President of Finance and Operations, Secretary and Treasurer of 4DK Technologies, a Multi-National wireless telecom solutions provider. Radius Networks acquired 4DK Technologies in 2014. From 2006 to 2009, Mr. Magazine served as VP of Finance and Administration and Assistant Treasurer at Cyren Call Communications, a company seeking to create a nationwide, seamless, ultra-broadband network for public safety communications. Mr. Magazine has 26 years of financial services industry experience including Chief Operating Officer of Reinheimer & Company; Nextel's initial Investment Banking firm. Mr. Magazine Received a B.A. in Economics from State University of New York at Binghamton and completed M.B.A. courses at Pace University.
Adviser
Nascent Group Holdings
Zachary Ellis, Jr. is Director of New Ventures at The Ohio State University. Zach has over 19 years of management experience and has been commercializing early stage technologies via startups and other vehicles for the past seven years. Before joining Ohio State, Zach worked at PepsiCo where he was a member of the corporate innovation and technology ventures team, leading venture investments and partnerships in food, agriculture and agtech. Prior to PepsiCo, Zach worked in technology commercialization for WARF at UW-Madison where he managed the cleantech/biotech IP portfolio. Earlier in his career, Zach worked in various consulting, business development and innovation roles spanning healthcare, government and hospitality. Zach began his career as an active duty officer in the US Navy. He is graduate of the US Naval Academy, has an MBA from Pepperdine University and a master's degree in biotechnology from the University of Wisconsin-Madison.
Adviser
Nascent Group Holdings
Damian Georgino has more than 25 years of experience in sourcing, structuring, acquiring, financing and successfully exiting various global enterprises, with a focus on diversified industrials and water, wastewater, water as a natural resource, water POU and water technologies. He also has significant experience in energy and infrastructure. Damian has been the Managing Partner of Sewickley Capital Partners, LLC for 18 years (a family office). SCP invests in all aspects of water, wastewater and the water/energy nexus. Damian has successfully led, as a founding executive, the M&A, Corp. Fin, & legal aspects of 3 publicly traded water themed entities one of which was the largest water and wastewater company, USFilter. In addition, Damian was most recently an Operating Partner at Titan Grove Holdings, LLC where he invested in various water companies as well as renewables. He currently sits on the Board of Directors for Ayyeka Technologies, Ltd., am Israeli based IoT focusing on the emerging need for Big Data in Smart Water Systems/Smart Cities and serves as a model for "water-as-a-service".
Damian has also been a partner in global law firms where his focus was largely in the water/energy/food/infrastructure nexus completing numerous M&A, corporate finance, project finance and public and private investments across a broad spectrum of sectors including, water, wastewater, renewables and diversified industrials. Mr. Georgino is a frequent speaker concerning water, energy and infrastructure.